Survival Stormproof Match Kit-SOLD 12 kits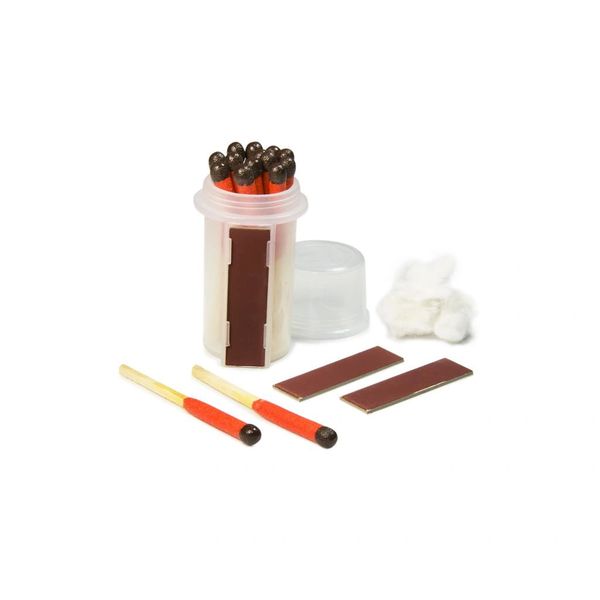 Survival Stormproof Match Kit-SOLD 12 kits
Survival Stormproof Match Kit
Item No.
MT-SV-CASE    
BUY for 3.13 pack
SELL FOR $6.98 PACK
 Survival Stormproof Match Kit is an inexpensive insurance policy for your comfort and care in the outdoors. Fifteen compact Stormproof Matches will light in any weather—and will relight even after being submerged in water! The sealed case included.
Features
Sealed case contains 15 compact windproof and waterproof matches.

Matches are easy to light and will relight after being submerged in water.

Up to 12 second burn time.

Integrated, replaceable striker for easy lighting—includes 2 strikers.

Lights campfires, stoves, gas-barbecues, etc.
Product Specifications
Burn Time (up to): 12 seconds
Length: 2.125" (5.4 cm)
Weight (Kit): 0.5 oz. (15 g)