MOSQUITO BEATER-GRANULES-8oz. bottles-SOLD 5 per carton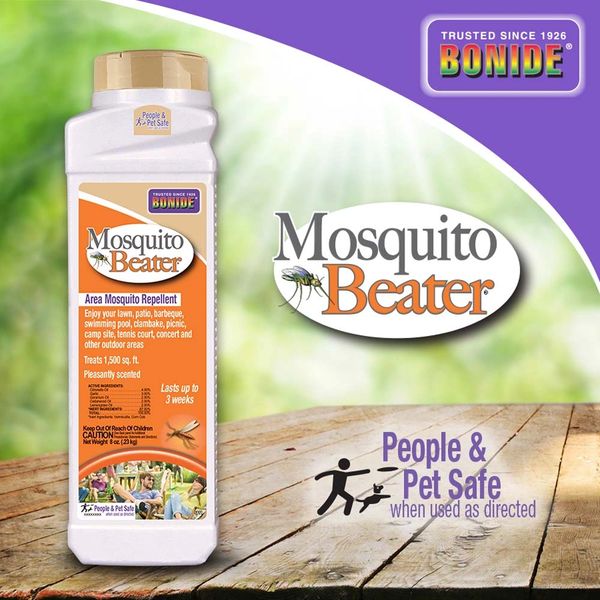 MOSQUITO BEATER-GRANULES-8oz. bottles-SOLD 5 per carton
MOSQUITO BEATER-GRANULES-8oz. bottles-SOLD 5 per carton
·  OUTDOOR USE - Our bug repellent is perfect for use around campsites, lawns, patios, barbeques, swimming pools, picnics, concerts, tennis courts, & other outdoor areas.
·  EFFECTIVE TREATMENT - Starting one hour after application, one treatment may be effective for up to 3 weeks. Rainfall, temperature, & wind may affect effectiveness.
·  EASY TO USE - This product is conveniently ready to use when it arrives. No water or mixing is required. Simply broadcast granules on the ground directly from the container.