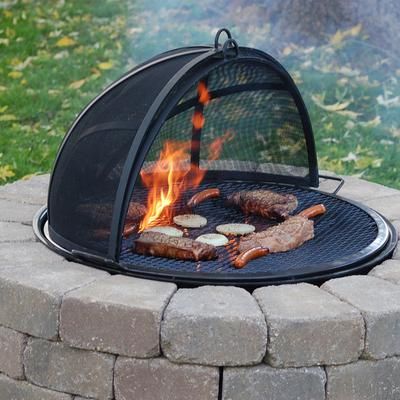 LEGACY SPARK SCREEN- 36"
LEGACY SPARK SCREEN-36"
Walden Backyards Retractable Fire Pit Spark Screen
#1001
Buy the Walden Legacy Spark Screen for basic bonfire safety to protect against sparks from the fire pit. The retractable fire pit spark screen fits perfectly on top of  the Legacy Fire Pit Insert. Enjoy safer fires by keeping the sparks inside the fire pit.
FOB Minneapolis Warehouse
Pictured Cooking Grate not included