BREEO-SMOKELESS-DOUBLE FLAME 24" FIRE PIT-STEEL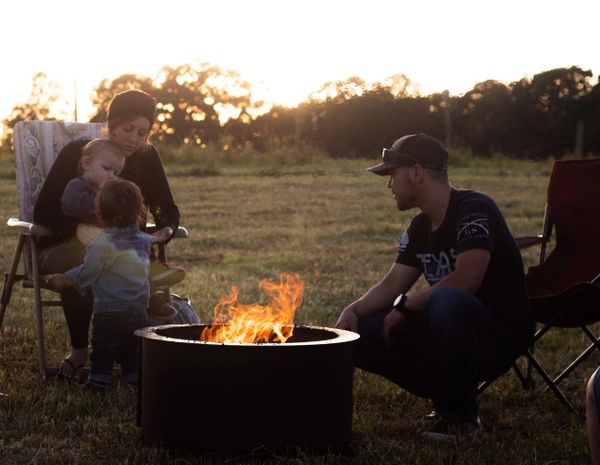 BREEO-SMOKELESS-DOUBLE FLAME 24" FIRE PIT-STEEL
Double Flame 24" Fire Pit – Steel

DOUBLE FLAME SMOKELESS TECHNOLOGY
Utilizing secondary combustion (nearly smokeless technology), the Double Flame fire pit is an excellent choice for those looking for an innovative way to enjoy the age-old campfire. A nearly smokeless campfire means more fun, so pull up a chair and relish the beauty of a wood-burning fire without the annoyance of large amounts of smoke attempting to chase you around your fire pit.

      CALL FOR SHIPPING CHARGES


Each of the Double Flame Fire Pits and Double Flame Fire Pit Accessories has been designed and manufactured by local craftsmen in Lancaster, PA.

    Inside Diameter: 24"                                     DF-24-STEEL
·  Outside Diameter: 27"
·  Height: 15" (includes feet)                          
·  Weight: 57 lbs.
·  Material: Coated with a black high-temp grill paint 
FOB PENNSYLVANIA WAREHOUSE