BREEO Phoenix 19" Smokeless Fire Pit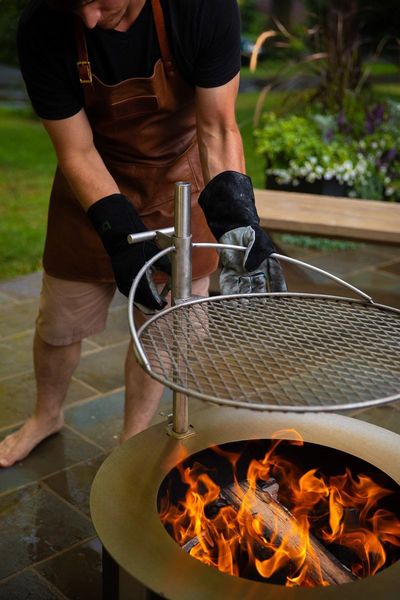 BREEO Phoenix 19" Smokeless Fire Pit
CALL FOR DISCOUNT PRICE & SHIPPING

PHX-19SLFP    Shown with optional cooking grill!

BREEO Phoenix 19" Smokeless Fire Pit                           

X Airflow Technology™
One of the new features of the Phoenix is its patent-pending X Airflow™ Technology that creates much better primary air in the Fire Pit!
Cor-Ten Patina Wall-
A beautiful finish that gets better with time!   

Inside Diameter: 19"
Outside Diameter: 23.5"
Height: 15" (includes feet)
Weight: 56 lbs.
Material: Stainless Steel, Steel, & COR-TEN Steel
Made in America
FOB PENNSYLVANIA WAREHOUSE